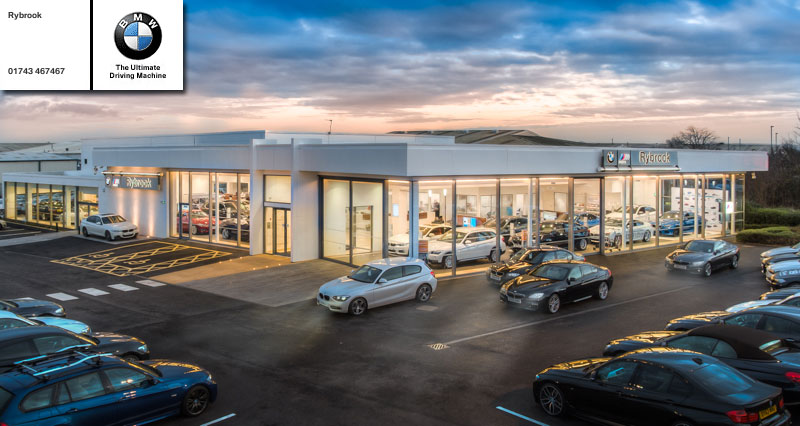 Selecting the right automotive mystery shopping company for your sales improvement programme is important.
When one of the UK's leading BMW dealerships– BMW Rybrook selected Tern to conduct thier video mystery shopping  we were delighted to be able to share our 25 Years of Mystery Shopping experience with this premium brand.
Rybrook understand the importance of providing a quality customer service and utilise our measurement services to ensure standards are not only maintained but built upon through continuous improvement and training.
Tern Digital Marketing Manager James Harper, said: "Working with a progressive and forward thinking business like Rybrook is key to our own success as we seek to define, advise and develop upon our service offer within the automotive sector. Not only will this approach result in a more attentive client experience for Rybrook customers but it will also mean that the dealership sales and aftersales team reaches its full commercial potential"
Dealership Principal, Gareth,  said: "Video mystery shopping benefits us because seeing is believing, so when you show somebody how they interact with customers, how they act when they are asking questions and when they're communicating, video is far better tool for communication for employees than any other medium. For me it's all about it making it easy and being able to deliver the objective that we're trying to achieve and tern has helped us deliver that every single time."
Automotive Mystery Shopping Reports
Alongside the mystery shopping activity, the management team will use Tern's online portal to review results and monitor performance via a customised mystery shopping report dashboard.  Rybrook BMW can also take advantage of surveys with built in manager action plans, streamed best practice video content and a tracked appeals process. You can see a short sample video demonstrating our mystery shopping reports below.
Find out more about our approach to automotive mystery shopping or call us on 01939 235555.
Written by James Harper – Digital Sales & Marketing Manager – Linkedin | Google+ 06/08/2014