Whether you are running a top class restaurant, a local boozer or a retail chain, you want to make sure that your customers have an experience that is good enough to make them come back, but more importantly, good enough to spread the word.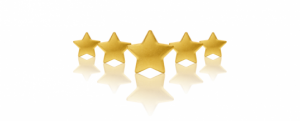 It is no secret that peer-to-peer recommendations are the most powerful – social media marketing as we know it is after all built on this fact. It is also well known that people who have experienced bad customer service are even more keen to share their experience, but not just with friends and family, with the whole world – ironically through social media channels.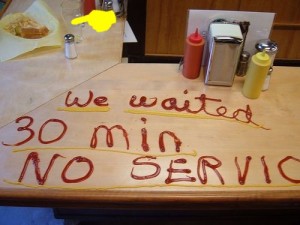 To ensure that customers are having a premium experience, a wide variety of industries turn to Mystery Shopping. We highlight the top reasons in a selection of industries that might make people share a bad experience over social media.
Leisure – gyms and swimming pools
Poorly displayed class or opening times

Lack of information about facilities

Poor hygiene

Broken equipment
Retail – fashion, DIY and electronics
Messy displays

Missing labels

Lack of product information

Damaged goods on display
Food – fast food, restaurants and cafes
Dirty or uncleared tables

Damaged or dirty plates/cutlery

Grubby washroom facilities

Badly presented food or drinks
Entertainment – cinemas, bowling alleys and nightclubs
Lack of information

Long cues

Poorly maintained facilities

Overpriced goods
Attention to good customer service is essential across the board, and is not industry dependent at all. Here are a few things that can be done to deliver great customer service and make the customer feel valued:
Be well presented

Smile

Make eye contact

Say hello

Know your product or service

Offer help when needed

Give impartial advice

Engage in small talk

Make recommendations, the more personal the better

Good time keeping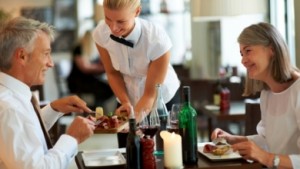 In a fast paced, ever connected world – it is more important than ever for businesses to pay attention to customer service right down to the finest detail. If your staff or your place of business does not meet customer expectations, you are in danger of losing your most important asset – a happy customer.
If you are interested in how mystery shopping can help you to keep your customers happy, please visit our mystery shopping page.
Or if you've received really exceptional service, let us know and comment below