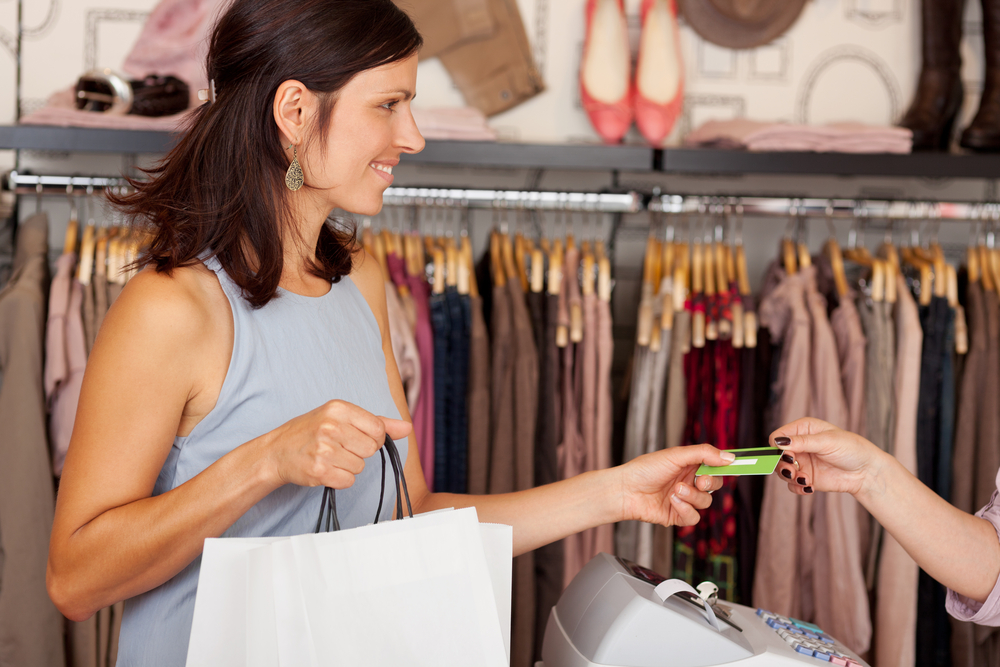 Mystery Shopping Consumer Credit at Points of SaleWith confidence having returned to the UK High Street consumers are now spending with a little more gusto, Next Retail has reported strong growth and cheap credit has been cited as a reason. You can read a bit more about this in a report by the Telegraph's Christopher Williams.  Whilst this is just one example and great news for UK business we should be mindful of the lessons learnt from the previous few years in the financial services sector. With store credit seeming to be more freely available how do we ensure that as consumers, we remain protected from our spending exuberance?  Mystery shopping how consumer credit is sold at your point of sale can be an important tool and can help to protect your business against poor sales practices. So is it time for you to consider mystery shopping consumer credit sales?
The offers at tills for store credit can seem appealing, but can carry risks for both consumers and companies alike. Consumers need presenting with the right information so that they are able to make informed decisions on the financial products they choose. As a financial product, store cards are still covered by the financial conduct authority  and it is important that any consumer credit in store is sold in the right way.
For some useful  information on consumer credit and the role of the FCA go to http://www.fca.org.uk/firms/firm-types/consumer-credit
As a company you can help prevent yourself from misselling and poor customer service by understanding the six Treating Customer Fairly outcomes (TCF)
Treating Customers Fairly and Mystery Shopping Consumer Credit Sales
Outcome 1: Consumers can be confident that they are dealing with firms where the fair treatment of customers is central to the corporate culture.
Outcome 2: Products and services marketed and sold in the retail market are designed to meet the needs of identified consumer groups and are targeted accordingly.
Outcome 3: Consumers are provided with clear information and are kept appropriately informed before, during and after the point of sale.
Outcome 4: Where consumers receive advice, the advice is suitable and takes account of their circumstances.
Outcome 5: Consumers are provided with products that perform as firms have led them to expect, and the associated service is of an acceptable standard and as they have been led to expect.
Outcome 6: Consumers do not face unreasonable post-sale barriers imposed by firms to change product, switch provider, submit a claim or make a complaint.
So when assessing your cashier staff in relation to the sales of consumer credit products you  can be confident of the above outcomes above.
Why don't you ask yourself the following questions in relation to the sale of consumer credit at your points of sale.
Are your cashiers well informed on the sales of consumer credit?
Do they mislead the customer?
Do they explain the cooling off period?
Do they provide the customer with all the relevant information?
If the answer is no to any of the above it might be time to consider a mystery shopping programme. Mystery Shopping Companies can work with you to build an appropriate mystery shopper role play and  by conducting mystery shopping of consumer credit sales aligned to TCF outcomes, you can be confident that you are delivering products that serve both the consumer and company well in the long term.